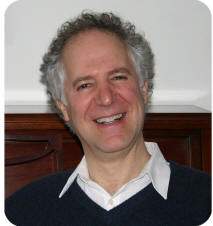 Leland E Shields, MS, MA
Psychotherapist and Counselor in Seattle, Washington
Welcome. I am a Seattle-based therapist who enjoys working with people who are at transition points or difficult times in their lives.
My psychotherapy practice offers a variety of counseling approaches adapted to each individual. Counseling can be short-term or long-term and can change as needed.
I work with adults, couples, families, and teenagers who are looking for help with:
Special Offerings

Lecture to be given at C.G. Jung Society, Seattle - February 8, 2014, "Zen Koans as Myths Reflecting Individuation."


PTSD treatment for those returning from military service, and for sexual assault victims: Click here
Life and work issues
Relationships and family stresses
Growth and change
Depression, anxiety, stress, and other symptoms interfering with living fully
PTSD for veterans and others
Problem-solving
Purpose, meaning, and core life questions
If you want to talk about counseling or make an appointment, I can be reached by phone (206) 568-0062) or .